Union Bank of India Mobile Banking facility available free for all customers. You can install UBI mobile banking application on your phone and access many online banking services directly from your Phone.
Union Bank of India is the largest public sector Bank in the country owned by Government of India. It has 4214 branches and 6909 ATMs across the country. You can open a normal saving account with just Rs.1000 deposit.
If you are Union Bank of India customer and want to access online banking services from your phone then here is step by step guide on Mobile Banking registration.
U-Mobile Banking features:
view account balance and mini statement
Transfer money through IMPS and NEFT
Stop Cheque payment
Pay bills and recharges
Union Bank Of India Mobile Banking Activation
Union Bank of India Mobile Banking application available for Android and iOS. You just need to install the application and complete the one-time registration process.
Here is the step by step process:
Before you start, make sure your Bank registered mobile number insert in your phone. The application needs to verify your registered mobile number first by sending an SMS.
Step 1: Install U-Mobile Banking on your phone. Android / IOS
Step 2: After application installation, open the application and tap on Proceed. The application now verify your mobile number.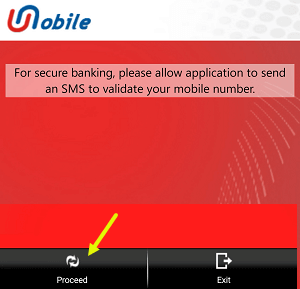 Step 3: Next screen, enter your ATM Card number, ATM PIN, card expiry date and press ok.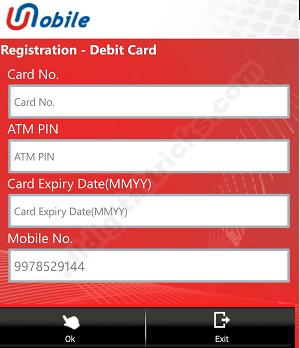 Step 4: Your signup process complete. Now you need to create your login password. Tap on proceed.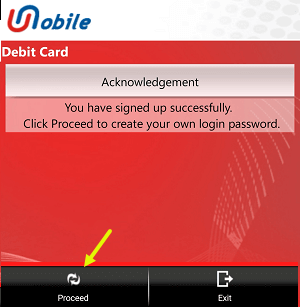 Step 5: Set your login password and press ok.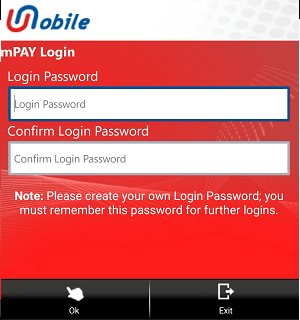 Done! your registration is complete and in the last step, you need to set MPIN.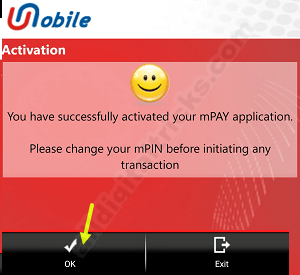 You will receive default  MPIN on your registered mobile number, enter this default  MPIN and set your new 4-digit MPIN. (This mpin required when you perform any transaction through an application)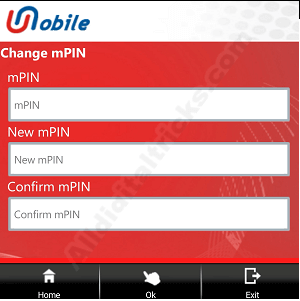 That's it now you can log in to your U-mobile banking application by entering login password.
Hope you can now register for Union bank of India mobile banking services by following these steps. You can also register for net banking online without visiting your branch.