Don't know your Union Bank of India account CIF number (customer Id)? Here we will tell you different methods to check your Union Bank of India Customer ID.
Union Bank of India customer ID also known as the CIF number is a unique identification number to check the account holder's account details and personal details. The Bank uses this ID number to know about customer details. This customer ID is your default net banking user ID.
1. Check the Union Bank of India Customer ID on the statement
If your Union Bank of India Mobile Banking is active then you can download the account statement PDF file and check your User Id on the statement file.
Login to u-mobile banking application.
Now tap on Accounts and tap on your Account number.
Now select the Statement tab and select any duration and tap on PDF download.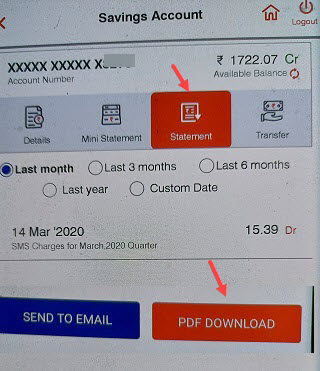 After downloading the statement PDF file, open the file where you can see your User Id (Customer ID).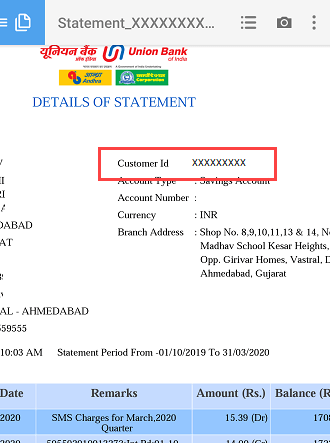 If your email ID is registered with your bank account and the email statement facility is active for your account then you can open the statement file received to your email address.
2. Check Union Bank of India CIF Number on Passbook
You can also find your User Id on the physical passbook front page. Check your passbook front page where your account details are printed, your User Id also printed with account details.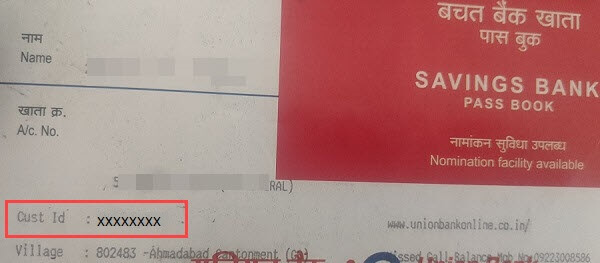 3. Call Customer Care to Know the customer ID
You can also call Union Bank of India Phone banking numbers and ask your User ID. You just need to verify your account details to know your User Id.
How to Change Union Bank of India Net Banking User ID?
You can also change your Union Bank of India net banking User ID after login to Internet Banking.
Login to Union Bank of India Internet Banking.
Now click on the Settings icon and select Security Settings.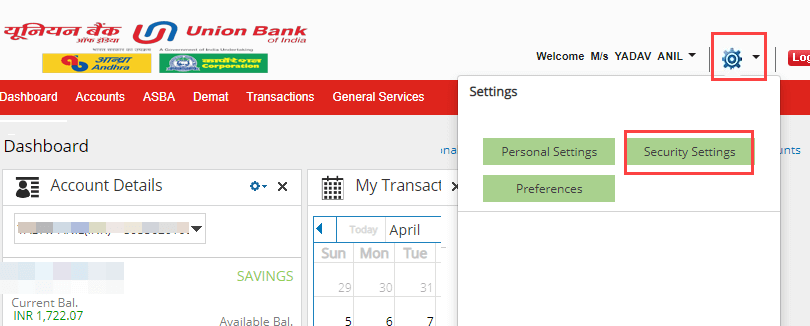 Next screen click on Update Channel login ID and click update.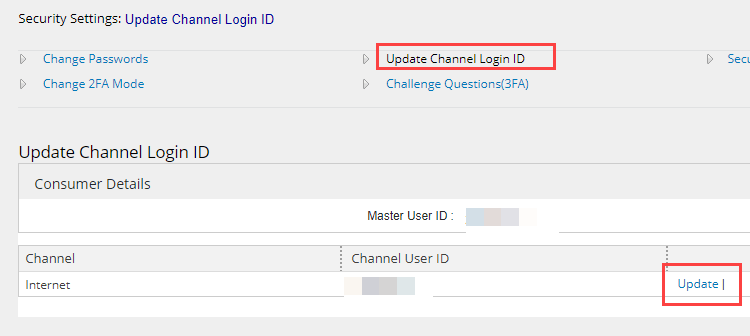 And set your preferred user Id for net banking.

FAQs
(1) How to know my union bank of India customer/CIF ID?
Ans: Your customer Id is printed on your passbook. You can also check your customer Id on the statement file.
(2) Can I change my Union Bank of India net banking user Id?
Ans: Yes, you can change your net banking user Id and set your preferred user Id.