Now Indian Bank account holders can change their registered mobile number online using net banking. If you are planning to register your new mobile number with your Indian bank account then you don't need to visit the bank and follow the offline form-filling process, you can login to net banking and update your mobile number anytime.
It is mandatory to update your mobile number with your bank account so can receive account-related alerts and transaction OTP on time.
To update your Indian Bank registered mobile number online through net banking, you just need your ATM/Debit Card with ATM PIN, net banking facility, and your current registered mobile number. Now follow the below step-by-step process:
Change/Update Indian Bank Registered Mobile Number Online
1# Visit Indian Bank net banking page and login to your account using your User ID and login password.
2# After successful login, you can see the "OPTIONS" menu on the top, click on this option. Next click on the "View Profile" option and Now you can view the "Mobile No." option, click on "Update" and proceed.
3# Next screen, you will get an OTP on your current mobile number so make sure your current registered mobile number is active. Enter the OTP and submit.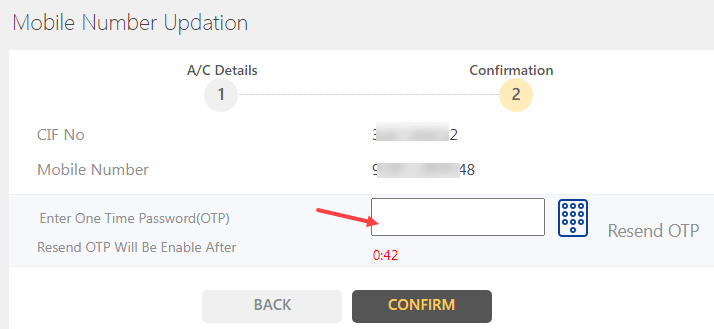 4# In the final step, type your new mobile number, your ATM card number, ATM PIN, and expiry date (MM/YY) and click on the submit. Your mobile number is now changed and the new mobile number is linked with your Indian Bank account.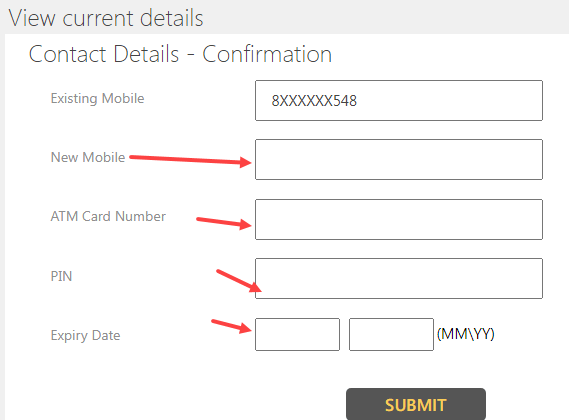 Please note, Indian Bank mobile number change facility is available only on the net banking, and your current mobile number which is linked with your Indian bank account should be active. If your current mobile number is not active then you can not update your number online and you need to follow the offline process by visiting the branch.