HDFC Bank account holders can now add or update PAN number details online. If your Pan number details are incorrect in your HDFC bank account or your Pan number is not registered with your bank account or you have just updated your Pan card and want to submit your updated Pan card details with your HDFC account then you can do this online.
In this post, you will learn step by step, how to register or update Pan details in your HDFC bank account using net banking.
Update your PAN Number in your HDFC Bank Account Online
(1) Visit HDFC Bank Internet banking page and login into your net banking account. After login, click on the "Accounts — Request" (Check the below image for your reference)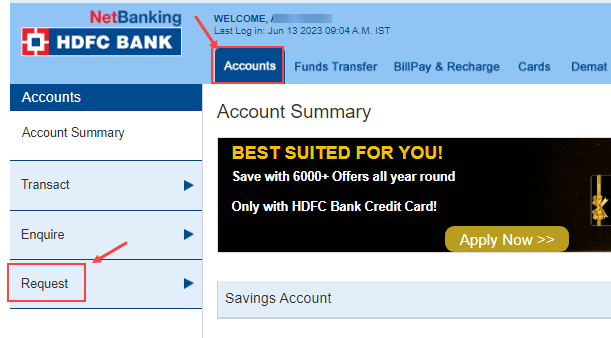 (2) When you click on the request tab, select the "Add/Update PAN Number" option from the list and proceed as you can see in the below screenshot image.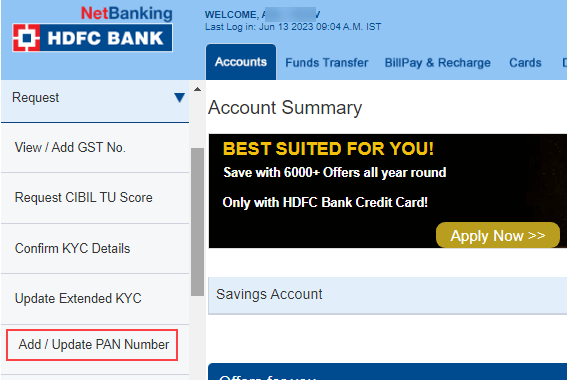 (3) Next screen you can see the update your PAN number screen, just type your PAN card number and proceed further.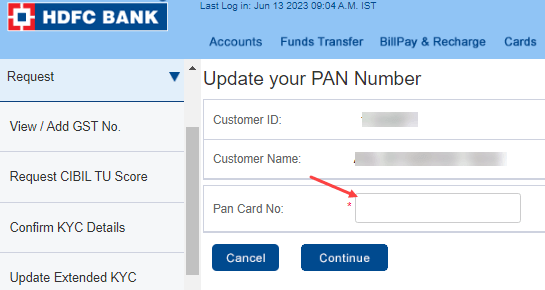 (4) Now click the confirm button after checking that your entered Pan number is correct and submit your add/update request.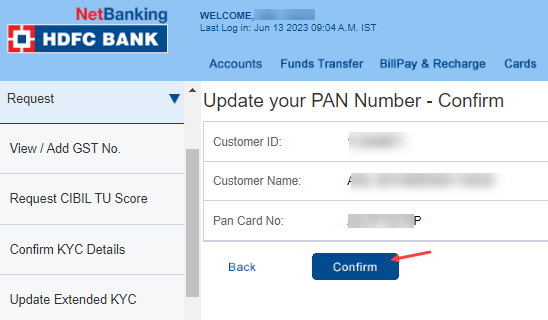 That's it your request for PAN updation has been accepted. Your submitted PAN number will be updated with your bank account within 3 working days after verifying your Pan card details.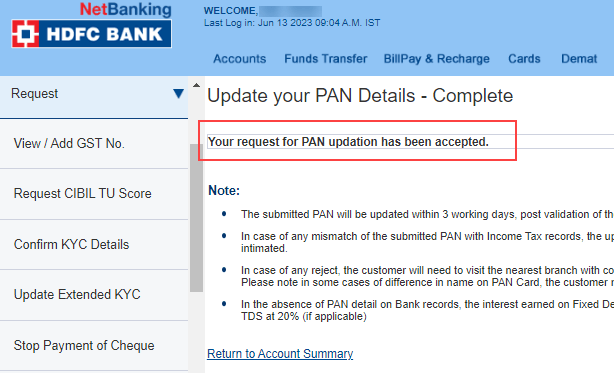 If your Pan number add/update request is rejected by the bank then you need to visit your branch and submit a physical copy of your Pan card. Please note, TDS shall be deducted from interest income at a higher rate of 20% if a person does not have a PAN or in the case of specified persons and also you cannot withdraw more than 50,000 from your bank account.
Just follow the above steps and update or link your Pan card with your HDFC Bank account online.