Do you want to upgrade your Axis Bank credit card? If yes then here we will tell you how to upgrade your current Axis credit card online with a new one. Suppose if you have Axis My zone credit card and you want to upgrade it with Axis privilege credit card then you can place your request for upgrade online if it is available for you.
The Bank has launched Credit Card upgrade facility on Axis Mobile Banking. You can log in to Axis Mobile application and upgrade your Credit card online directly.
Upgrade Axis Bank Credit Card Online
Login to Axis Mobile Banking application and open the Credit Card section.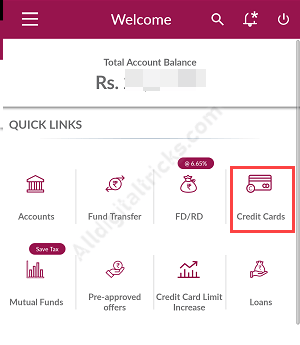 Now tap on your Credit card.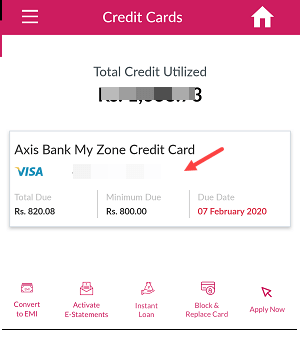 Next screen tap & open Total Control option.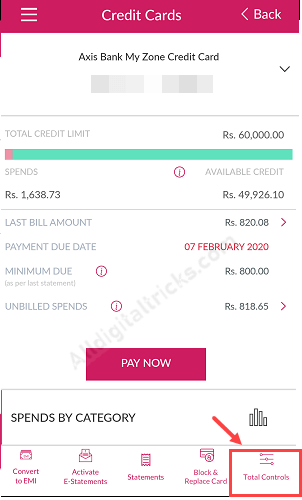 You can see the Upgrade option here, tap on it.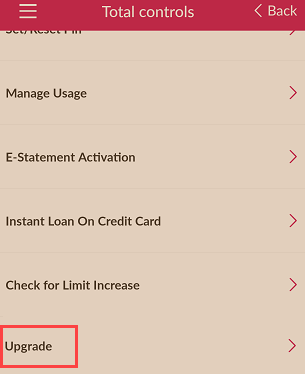 Finally, select the newly upgraded credit card, you can see available credit card here. You can view its features and if you are interested to upgrade your credit card the proceed and submit your request.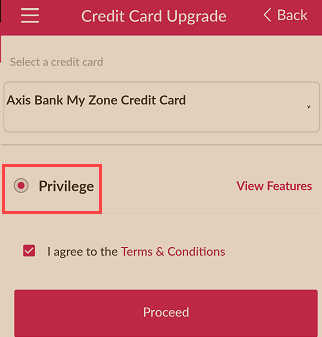 Once the Credit Card UPgrade request is processed successfully, the new card will reach you within 10 to 14 working days.
If the Card is being upgraded within the same reward platform the current card will be deactivated on the 45th day from the new card setup date. And if the card is being upgraded to a card on a different reward, then both the cards will remain active.
If the card is being upgraded within the same reward platform, current outstanding EMI, loan and balance transfer, if any, shall get transferred on the new card.
FAQ
Q.1: How Can I upgrade my current Card?
Ans:  You can place your request for Card Up-gradation using Mobile Banking in case the offer is there on your Axis Credit Card section.
Q.2: Any effect on my credit limit after upgrade my credit card?
Ans: Credit card upgrade will have no effect on the credit limit, which will remain the same.