SBI customers can upgrade their Debit card online through net banking and SBI YONO mobile application.
If you have SBI Rupay Debit card and want to upgrade with the International Debit card then you don't need to visit Bank, you can upgrade your card online and receive your new card at home.
SBI International Debit card working well on some International websites and also you can add this card to your PayPal account. SBI Rupay and classic ATM card only work in domestic websites.
So here is step by step guide on upgrade your SBI ATM Debit Card online.
Upgrade SBI ATM/Debit Card online
You can use SBI Internet Banking & SBI YONO application to upgrade your card.
1# Through Net Banking
(1) Login to SBI Net Banking and click on e-Services and select ATM card services option.
(2) In ATM card Services, click on Request new ATM Debit card

(3) Now select your Account number and choose your Debit card. You can see many different types of card. Select any International Debit card. In name on the card, enter your name and submit.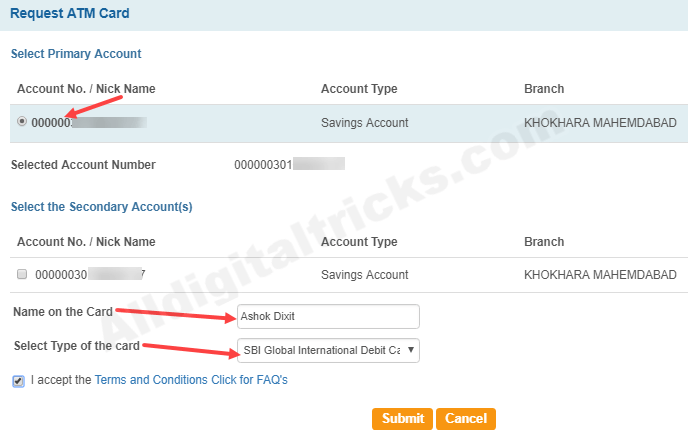 (4) Next screen confirm your address is correct and submit.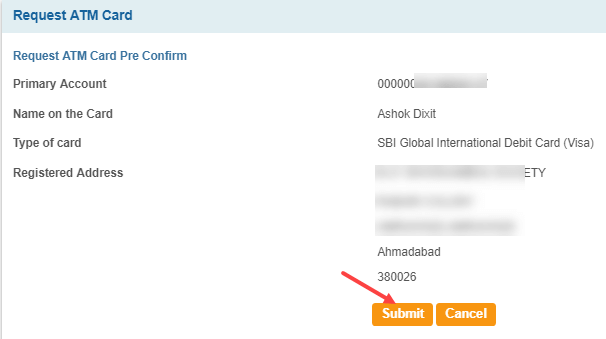 Done! you have successfully upgraded your SBI Debit card. The new card will be delivered to your registered address within 7 days. You need to Block your current card after upgrading with the new card.
2# Using SBI YONO
SBI card upgrading facility also available through SBI YONO application.
1- Login to SBI YONO application.
2- After login, tap and open menu options and select Service Request.
3- On next screen, you can see ATM/Debit card related services, open it.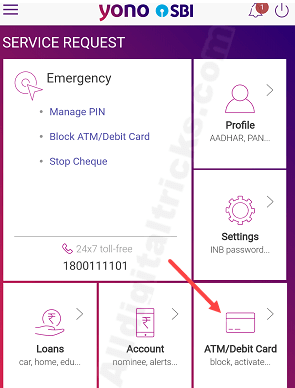 4- Now select and open Request new ATM/Debit card.
5- And in the last step, select your saving account number, type your name, select your new Debit card and your address. Make sure your address is correct. Now submit your application.
So this is how you can upgrade SBI ATM Debit card online through Net banking and YONO mobile application.