Do you want to view/download your Vijaya Bank account statement online? If yes, then you can view and download your account statement through net banking. Vijaya Bank account holders can get their account statement in PDF,  XML, XLS, or HTML online by login to net banking.
If you are unable to visit your branch to check your account transaction details through passbook printing then you can view or download your transaction history online every month through net banking.
View/Download Vijaya Bank Account Statement Online
Open Vijaya Bank Internet banking and login to your account.
After successful login, click on Account – Account Statement.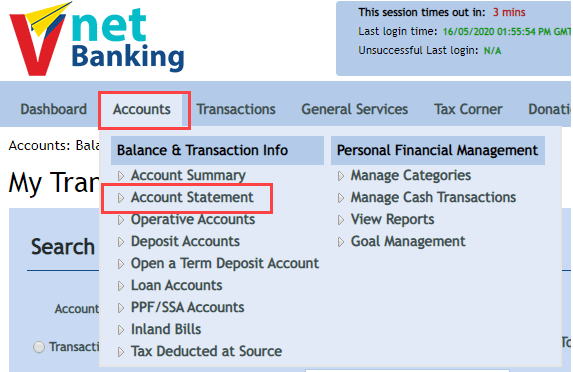 Next screen select your account number, select transaction date from & to or you can select the transaction period of last 1/2 months, and click on search. (You can view and download maximum 3 months statement)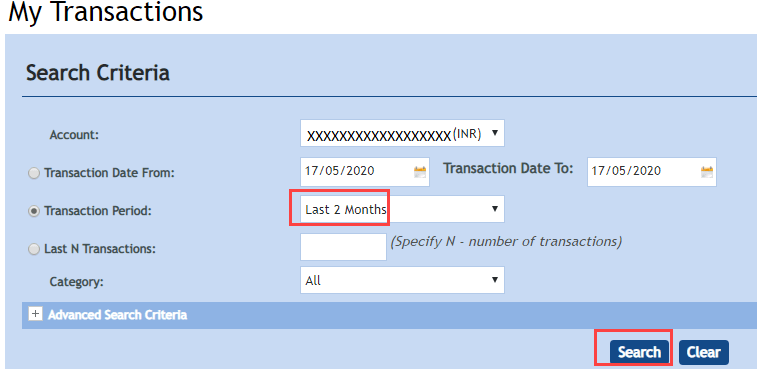 Now you can see your account statement details. To download the account statement, you can see Download Details As an option, select your account statement format like PDF, XLS, XML, CSV, HTML, and click on the Ok button.

That's it, your Vijaya Bank account statement will be downloaded in the selected format. You can open the statement file without any password.
Through Vijaya net banking, you can view and download the last 3 months account statement. You can use this online statement facility to get your statement every month.
FAQs
Q.1: How can I get Vijaya Bank statement?
Ans: If you want to check your account mini statement then you can use missed call service or mobile banking. To download your account statement up to the last 3 months then login to net banking and follow the above steps.
Q.2: How to download my Vijaya Bank account last month statement?
Ans: If you have Vijaya Internet banking facility then you can log in to your account and view/download your last month account statement in PDF and other formats.
Q.3: Is there any other way to check my account statement?
Ans: Yes, Vijaya Bank mPassbook application is another option to check your account statement. You just need to install this official passbook application and register your account.