Unable to get your physical Voter ID card? Say goodbye to those long queues and tedious paperwork because we have some exciting news for you! ECI has launched, the all-new e-EPIC (Electronic Electoral Photo Identity Card) – a digital replica of your Voter ID card that can easily be downloaded online.
In this blog post, we'll guide you through the exhilarating process of downloading your voter ID card (E-EPIC) online.
Acquiring your Voter ID Card, which is also referred to as e-EPIC, can be easily done through the Internet. This process is hassle-free and can be completed in a few simple steps.
Just follow these simple steps and get your Voter Card PDF online:
Learn how to download your Voter ID card online
(1) To get started, the first thing you need to do is create an account on the Voter Service Portal. Simply visit (https://voters.eci.gov.in/) and register using your mobile number.
(2) Once your account is set up, simply go to the Voter Service portal and log in to access your account. On the homepage after logging in, you will find the "E-EPIC Download" option. Click on this option to proceed.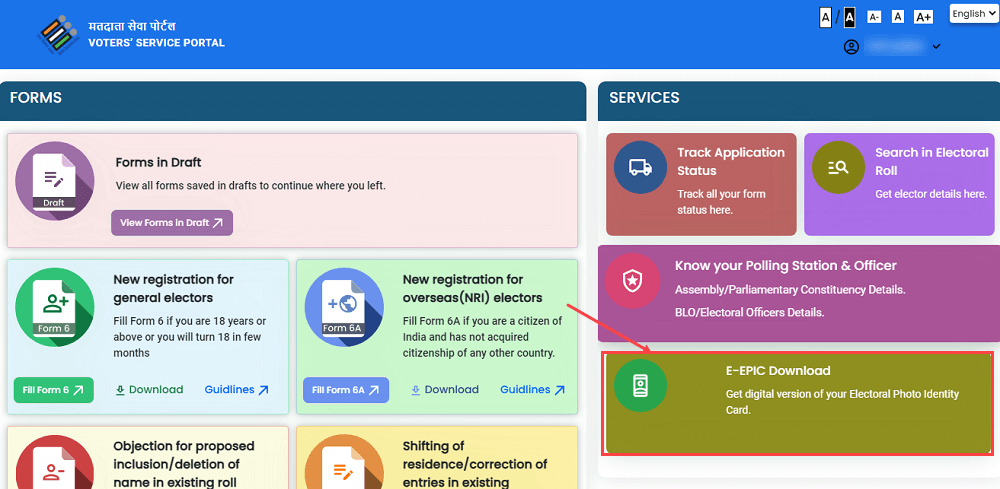 (3) On the following screen, please enter your EPIC Number (Voter Card number) and choose your state. Then, click on the search button. You can find your EPIC (Voter ID number) online

(4) When you click on the search button, your Voter ID card details will be displayed on the screen. If your mobile number is registered with your Voter ID Card then you can see the "Send OTP" option, just click on this option.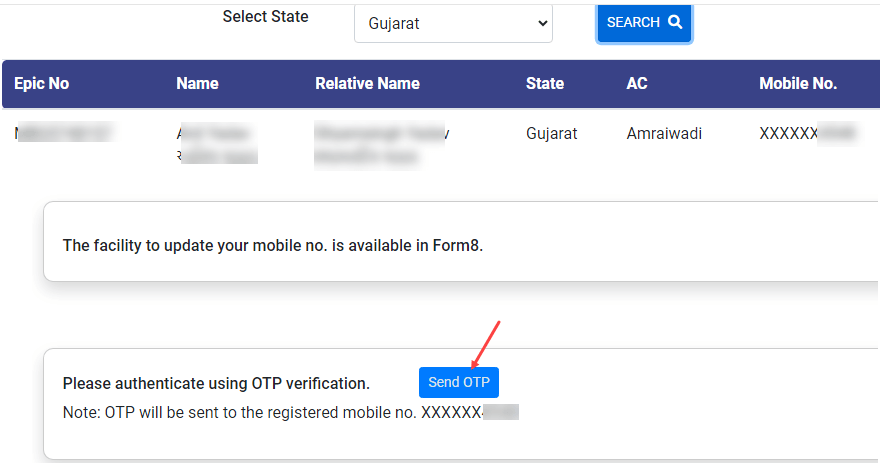 (5) To verify your identity, you will receive a One-Time Password (OTP) on the mobile number linked to your Voter Card. Kindly enter the OTP and click on the Verify button. (If your mobile number is not registered with your Voter ID Card then follow these steps)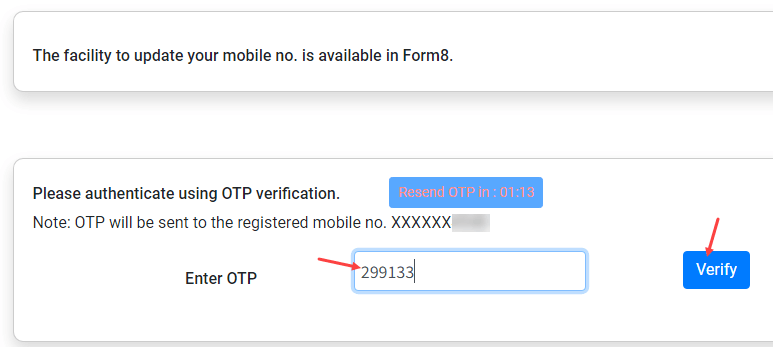 (6) Once you have successfully verified your OTP, you will be able to download your voter card online. Simply click on the "Download e-EPIC" option. Your Voter ID Card PDF file will be downloaded.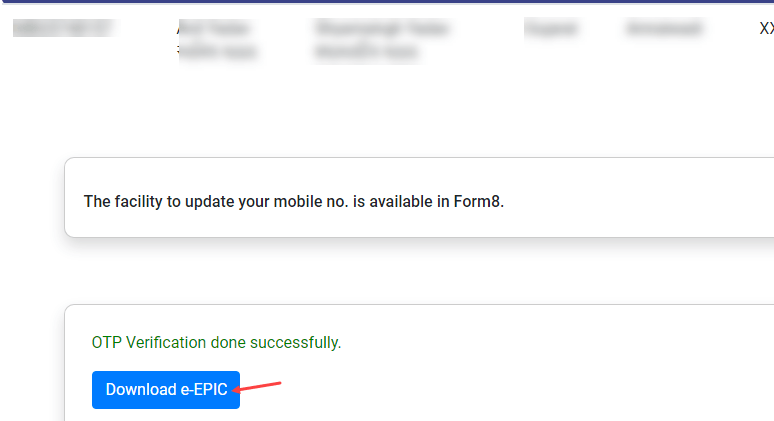 So this way you can download your Voter ID Card (e-EPIC) online. You can also use the Voter Service mobile application and create your account and download your voter ID card.