Linking your Aadhaar card with your Voter ID card is not compulsory, but you have the option to do it online. If you would like to check the linking status of your Aadhaar and Voter ID cards, we can guide you through the process step-by-step.
To check the status of your Aadhaar card and Voter ID card linking, you can easily follow these straightforward steps:
Simple Steps To Check Voter ID Card and Aadhaar Card Linking Status Online
(1) To check your Voter ID card and Aadhaar card link status, please register yourself on the Voter service portal at (https://voters.eci.gov.in/Homepage) Use your mobile number and create your account.
(2) After successfully creating your account, just login to the Voter service portal account and click on the "View Forms in Draft" option as you can see in the below screenshot.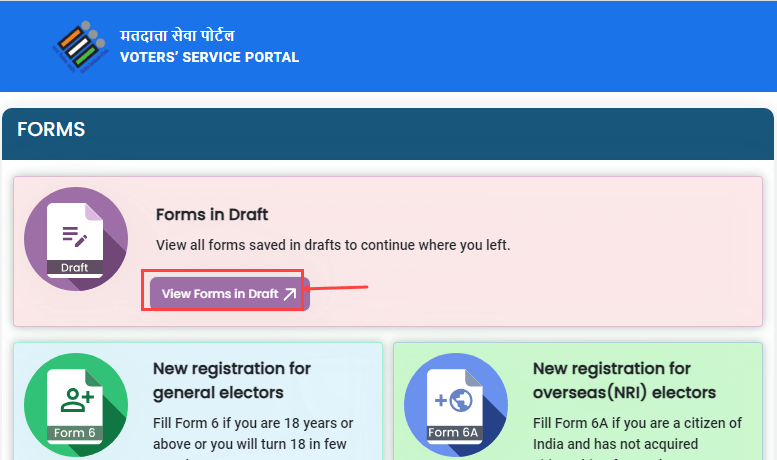 (3) On the next screen, you will be presented with a list of various forms. Select "Form 6B" and proceed.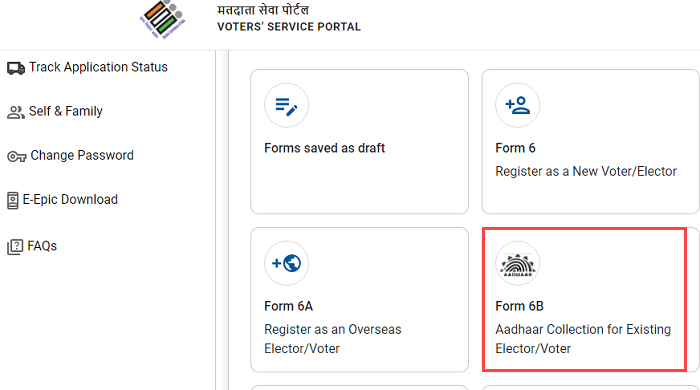 (4) Now enter your EPIC number (Voter ID card number) and click on "verify & fill form" (You can find your EPIC number on your Voter card or online)
(5) If your Aadhaar card is linked to your Voter ID card, you will receive the message "EPIC number is already linked," indicating that both your Aadhaar and voter cards are linked.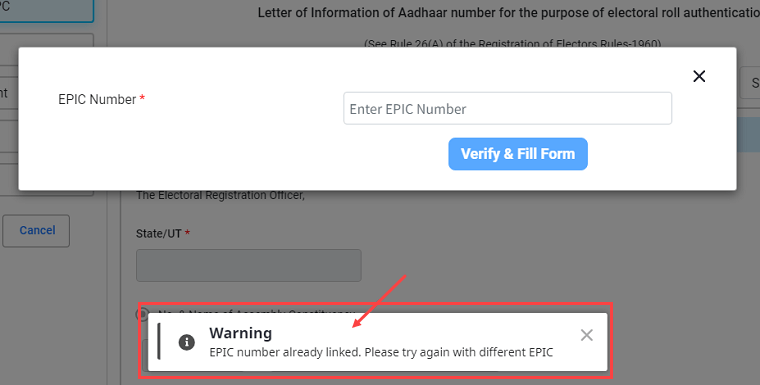 In case you haven't linked your Aadhaar card to your Voter ID card yet, you can easily complete this process by filling out the online form 6B that has been made available for this purpose.
So this way you can check your Voter ID and Aadhaar card linking status online. Again I repeat currently it is not mandatory but optional. Do you want to register your mobile number with your Voter card? If yes, then follow these steps