How to withdraw PhonePe wallet balance to SBI account in just a swipe (absolutely free of charge). Yes with just a swipe you can withdraw your whole balance to any sbi saving account.
PhonePe is one of the best and trusted (owned by flipkart) wallet payment application available on Android & iOS. You can add money, send to bank account, pay bills, recharges and more.
If you have money in phonepe wallet and want to withdraw this money to your SBI account then read below step by step guide:-
Withdraw PhonePe Wallet Money to SBI Account
First you need to add your SBI saving account details in phonepe wallet. After adding your bank account details you can to debit your balance.
Step 1# Add SBI Account Details
1: To add SBI account, tap on To Account in money transfer section (see below screenshot)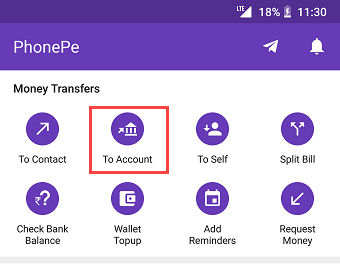 2: Tap on Add bank account contact. Now enter bank account details. Enter IFSC code, Account number and name than tap on confirm.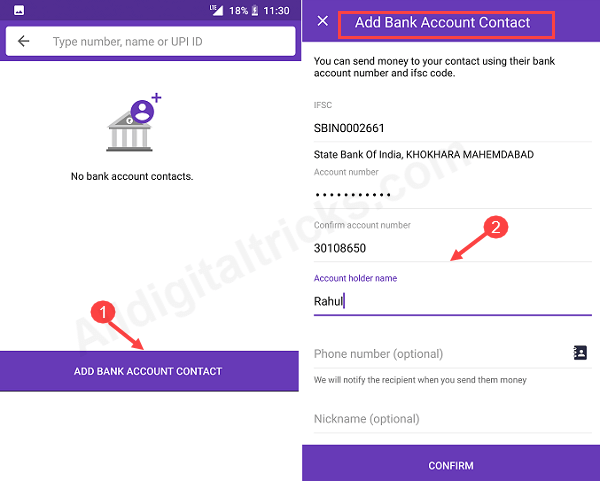 Bank account added successfully. Now you are ready to withdraw your phonepe wallet balance in just a swipe.
Step 2# Withdraw Money to SBI Account in just a Swipe
Please note, per withdrawal limit is Rs.5000. If you have higher amount for withdrawal then swipe again.
1: To withdraw money, tap on Topup Wallet as you can see below screenshot.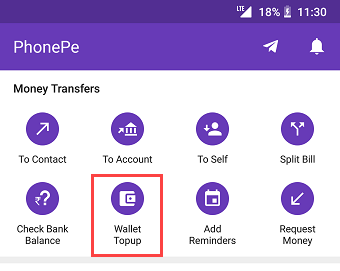 2: Now tap on Withdrawal option.
Now drag wallet and drop it on your SBI account. ( see below image)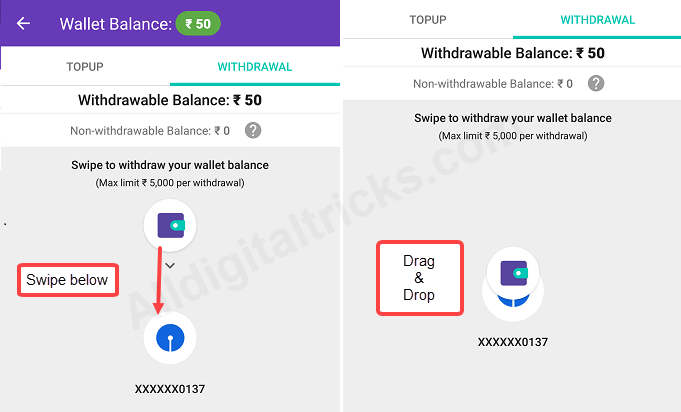 That's it, your money (Rs.5000) will be credited to your sbi account instantly. Same, you can use other bank account to withdraw your whole money.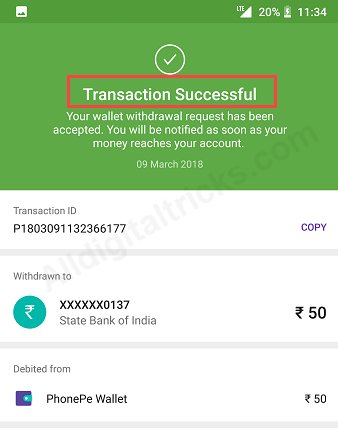 So this is how you can withdraw phonepe wallet money to any SBI account instantly. Please note, with this method you can withdraw only Rs.5000 per day.
Read more: