SBI has launched YONO Cash facility which allows SBI customers to withdraw money from any SBI ATM without using a Debit card. Yes, you can withdraw money without your Debit card. It is a cardless transaction facility.
Presently you need to visit ATM with your Debit card to withdraw cash or visit branch. Many customers are wary of using their existing ATM Cards in ATM machine and hence not utilizing the services of ATMs for withdrawal of cash.
But now you can withdraw cash without any worry using YONO cash.
YONO Cash Features:
Withdraw Money from select SBI ATM without using Debit card (Cardless) with transaction limit of Rs.20,000
Collect money from any SBI merchant POS with a transaction limit of Rs.2,000 per day
Receive money from SBI CSP with a transaction limit of Rs.10,000
Shop without your Debit card with a transaction limit of Rs.10,000
How To Withdraw Money from SBI ATM without Debit Card
YONO Cash facility available through SBI YONO official application and website. If you are not registered with SBI YONO, kindly register your account using app or website.
Now follow the below steps to withdraw cash from SBI ATM without using your Debit card.
Step 1: Login to SBI YONO and find YONO Cash option.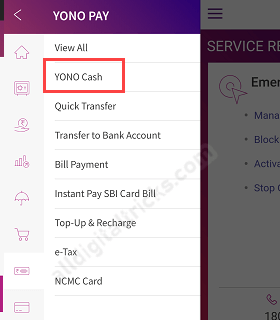 Step 2: Select ATM option (Withdraw money from SBI ATM with a transaction limit of 20,000)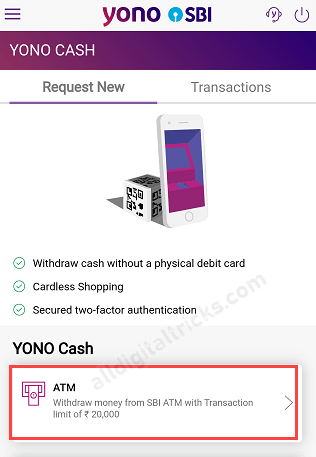 Step 3: Now enter the amount up to 10,000. (Per transaction limit is 10,000 & daily withdrawal  limit is 20,000)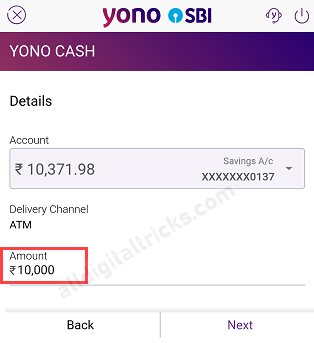 Step 4: Next screen you need to create 6-digit PIN for your transaction.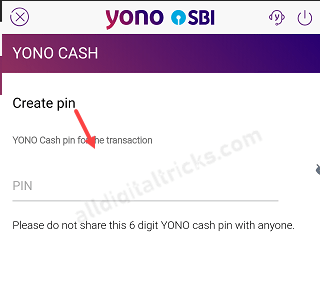 After following this process the customer will receive a reference number on registered mobile number. Now you can visit at selected SBI ATM and withdraw cash using reference number and PIN. Make sure you need to withdraw cash within 30 minutes otherwise your transaction will be canceled.
Many times you need to withdraw cash from ATM but you forgot your Debit card at home. On this occasion, you can use SBI YONO Cash and withdraw cash without using the Debit card.